A vehicle for any occasion.
Turo approached us for a creative anthem. Something bold and ambitious that demonstrates the experiences of their vehicles while creating greater brand awareness. With their slogan, we conceptualized a film that tells the creative journey of a stifled musician and how Turo allowed her to 'Open the Doors to Extraordinary.
This campaign was to subvert traditional automotive content, focusing less on the vehicle's features and more about those experiencing the journey and the empowerment of the driver.  With a bold, visually driven concept we created a distinct magical realism by utilizing dynamic visuals and effects to drive the story forward.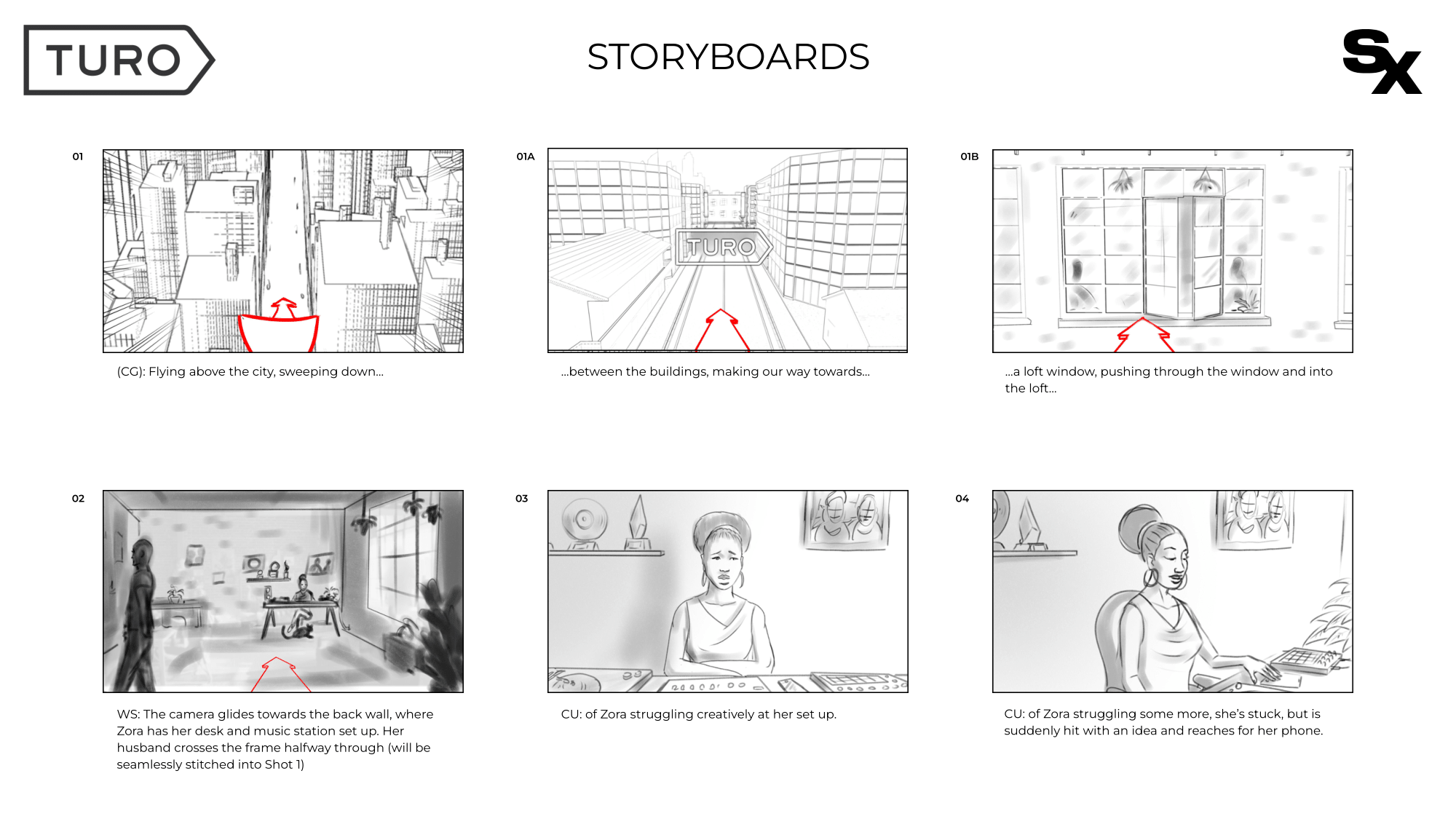 OUR
SERVICES
Creative Conception / Production / Photography / Casting / Talent / Editorial VFX / Sound Design & Mixing / Color   
"We're thrilled to launch our new brand campaign, Open Doors, developed in partnership with SixTwentySix. Our primary goal with this campaign was to showcase the extraordinary, magical experiences we hear about from Turo guests, thanks to the incredible selection of cars shared by Turo hosts. Using cutting edge production technology like Unreal Engine, SixTwentySix completely brought this storytelling to life. They were a phenomenal partner all throughout and truly felt like an extension of the Turo team. We couldn't be more excited to share this new campaign with the world."

ANDREW MOK, CMO